Dental Monitoring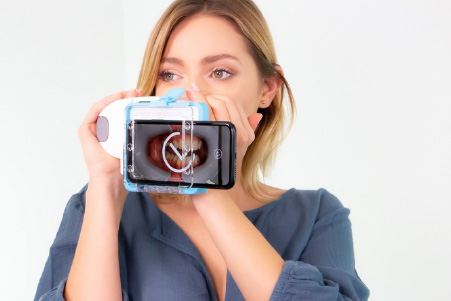 The team at Apple Tree is always looking for ways to make our patients' orthodontic treatment experience enjoyable through our commitment to keeping up with the latest technologies. We have implemented a tool called Dental Monitoring that aims to make treatment convenient and fast.
What is Dental Monitoring?
Dental monitoring is an app on your smartphone which is then synced with software in our clinic. If you're having orthodontic treatment, the app will instruct you to take a photo of your teeth.
We compare the images you send us with the treatment plan we devised for you at the start of your treatment. This plan outlines how your teeth should progress into their desired position over the course of your treatment.
The Dental Monitoring software allows us to track the movement of your teeth via the images you send us and if your teeth are moving as they should be there's no need for you to come into the clinic for a check-up.
How to Set Up Dental Monitoring
When you visit the clinic to have your Invisalign aligners fitted, we'll also set you up with Dental Monitoring and it's really easy to do.
Step 1: Download the Dental Monitoring app to your smartphone. You will be sent an activation link via e-mail to start your app.
Step 2: Take photos of your teeth following the instructions provided via the app. Watch how to do this by clicking the button below.
Step 3: Send us the photos for our team to review.
By taking regular photos you won't need to come into the clinic every six to eight weeks for a check-up. Instead, we'll only need to see you about three or four times during your entire treatment journey, which means few appointments to fit into your already busy schedule.